Trinity Terrace
Welcome to Trinity Terrace in Dorchester's Four Corners neighborhood. Enjoy spacious apartments, lush landscapes, and a nearby park with easy access to Boston.
Built in 2004 on 21 transformed plots, Trinity Terrace is designed for those earning up to 60 percent of the area median income. Charming gabled-roof townhouses and a historic building at 214-217 Washington Street offer a mix of modern comfort and restored character.
Choose from 62 thoughtfully designed apartments, including one-, two-, and three-bedroom options. Modern fixtures adorn kitchens and bathrooms, while townhouses feature washer and dryer hookups, and the historic building has a dedicated laundry room.
Experience a strong sense of community at the well-equipped Community Center, fostering social events and after-school/summer programs. Trinity Terrace offers more than just a home—it's a gateway to comfortable, connected living in Dorchester.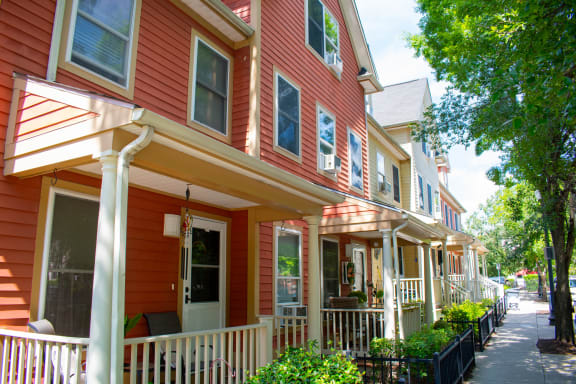 NEIGHBORHOOD
A perfect lifestyle
Discover the vibrant surroundings of Trinity Terrace, ideally situated near some of Boston's cherished attractions. Immerse yourself in the beauty of nature at the renowned Franklin Park Zoo, and relish cultural performances at the Elma Lewis Playhouse. Education thrives at Up Academy Dorchester, enhancing the community's dynamic spirit.
Step outside your door to explore a culinary journey through local restaurants that offer a taste of diverse cuisines, bringing the world to your plate. From flavors to cozy atmospheres, each dining experience tells a unique story.
Trinity Terrace embraces convenience with an array of supermarkets and shops that cater to your daily needs. Whether it's grocery shopping, finding the perfect gift, or simply indulging in retail therapy, everything you require is within reach.
Experience a neighborhood that combines cultural richness, educational opportunities, and everyday essentials.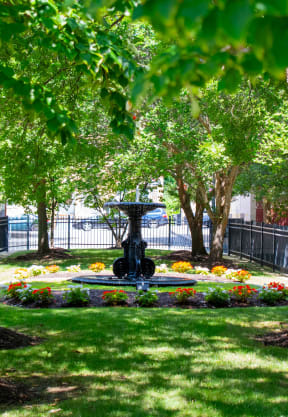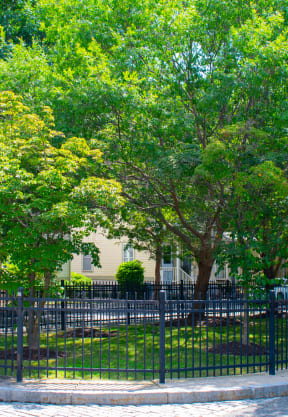 Enhancing Communities, Changing Lives